DON'T LEAVE ANYONE BEHIND
Sustain suppression even during the most challenging times
AIKENINGTM – THE FIRST AND ONLY IV FUSION INHIBITOR FOR DUAL THERAPY OF HIV-1
What is AIKENINGTM?
· Long-acting, weekly intravenous fusion inhibitor, a chemically modified peptide that binds to serum albumin1,2
· Targets HIV gp41 envelope protein at entry point and inhibits the fusion of viruses with CD4+ T cells, thus blocking viruses from entering
· High genetic barrier to resistance2,3
· Not a CYP450 enzyme inhibitor2
IV INFUSION FOR FAST ONSET OF ACTION2

ABT is administered intravenously, directly into the systemic circulation, leading to a fast onset of action
The average IC50 of CRF07_BC subtype (widely prevalent in China) for ABT is 5.21nM
Plasma drug concentration
72s
after intravenous administration of ABT
ABT rapidly reaches the optimal plasma concentration that inhibits the virus from entering the cell
TALENT:

SUSTAINED VIRAL SUPPRESSION IN TREATMENT-EXPERIENCED PLHIV
>70% of study participants had baseline resistance
to ≥2 ARV classes4,5
AIKENINGTM dual regimen is non-inferior to a 3-drug regimen at week 48
VIRAL SUPPRESSION RATES AT WEEK 48
HIV RNA
>50 copies/ml
[95% CI: -10.1% -6.9%]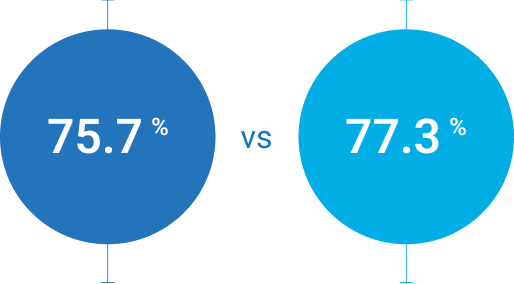 AIKENING TM
dual regimen*
3-drug
regimen**
HIV RNA
>400 copies/ml
[95% CI: -10.1% -6.9%]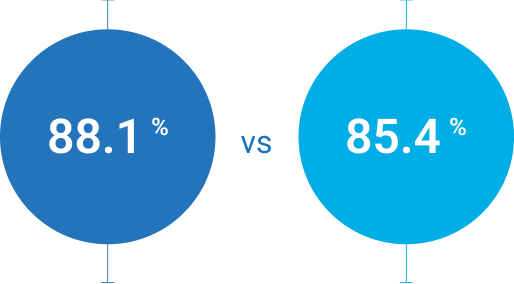 AIKENING TM
dual regimen*
3-drug
regimen**
AIKENINGTM delivers rapid viral suppression4,5
HIV RNA < 400 copies/mL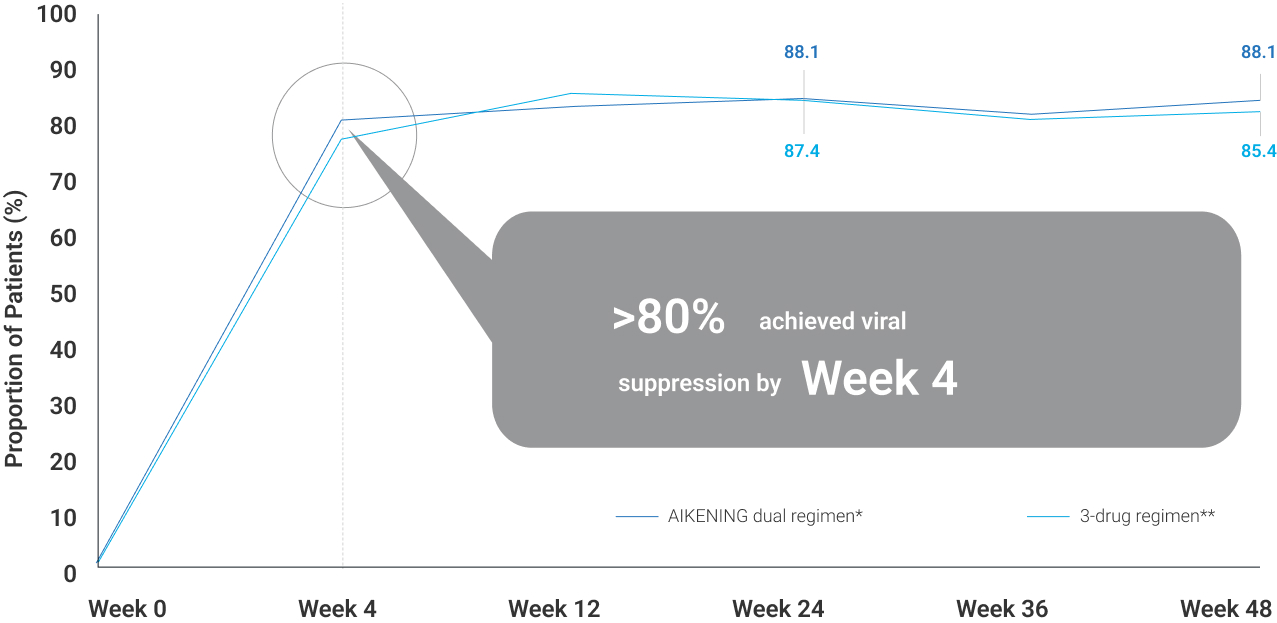 *AIKENING + LPV/r **2 NRTI + LPV/r
TALENT: Test Albuvirtide in Experienced Patients; PLHIV: people living with HIV; HIV: human immunodeficiency virus; RNA: ribonucleic acid; CI: confidence interval; ARV: antiretroviral; LPV/r: ritonavir-boosted lopinavir; NRTI: nucleoside reverse transcriptase inhibitor
DOSING & ADMINISTRATION
For adults and adolescents over 16 years old,AlKENING TM is administered by intravenous infusion or bolus injection at a dose of 320 mg once a day on Day 1,2,3.and 8, and thereafter once a week.
Administer AIKENINGTM solution by intravenous infusion via a peripheral vein at a rate of about 2 mL/min for 45±8 minutes.
Administer AlKENINGTM solution by intravenous bolus injection via a peripheral vein over no less than 30 seconds.
*IV bolus injection route of administration is approved in China.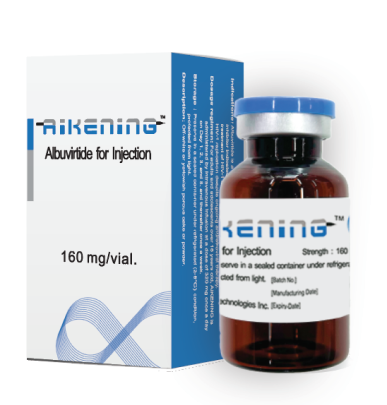 Please refer to
Full Prescribing Information

for AlKENING TM
References:
1.Albuvirtide (Aikening) prescribing information
2.Chong H, et al. PLoS One.20212;7(3):e32599
3. Su B, et al. Chin Med J (Engl). 2020 Nov 25;133(24):2919-2927
4.Wu H, et al.Efficacy and safety of long acting HIV fusion inhibitor albuvirtide in treatment experienced HIV-1 infected patients: Week 48 analysis from the
randomized controlled phase 3 TALENT study. Presented at: 11th IAS Conference on HIV Science;18-21 July 2021; Poster Number PEB148
5.Su B, et al.J lnfect.2022 Sep;85(3):334-363 9. Davy-Mendez T, et al. J Infect Dis.2021June 15,223(12);2113-2123